Endodonticts & Dental Implants in Irvine & Riverside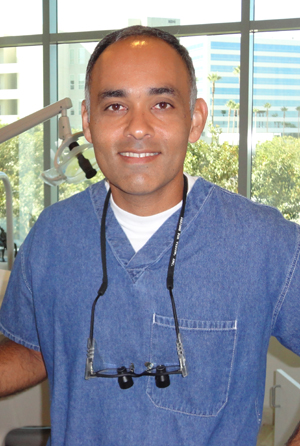 BP Microsurgical Endodontics.
Our mission at BP Microsurgical Endodontics is to provide the highest level of patient care possible. We constantly strive to meet the goals of each individual patient. Along with the highly skilled doctor and staff of caring professionals, our offices are equipped with the state of the art technologies to ensure the best results for our patients. We understand how vital your teeth are to your physical and emotional health, and self-image. Likewise, we are confident you will find our offices a caring and comfortable environment for your endodontic needs.
Thank you for your interest in BP Microsurgical Endodontics, a dental practice dedicated exclusively to specialty endodontic care.
We are specialist members of American Association of Endodontists (AAE). Our expert team, led by respected endodontist Dr. Bijan Pourjamasb, provides the highest standard of professional care in a friendly, comfortable, and caring environment.
For your convenience, we have office locations in Irvine (heart of Orange County), and city of Riverside in San Bernardino County. We thank you for allowing us to take care of your dental needs and look forward to serving you. Make an appointment today by contacting either of our convenient office locations.