First Visit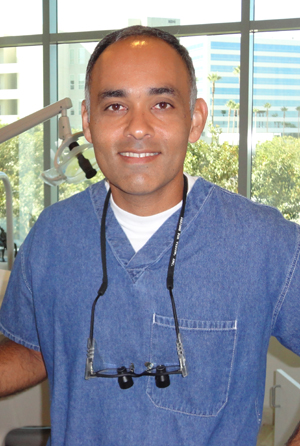 Your initial appointment will consist of a consultation explaining the diagnosis and treatment options of the affected tooth or teeth. Usually endodontic treatment can be initiated on the same day to eliminate pain caused by inflammation and infection as soon as possible. However, a complex treatment or medical history may require further evaluation and a second appointment on another day. 
Please assist us by providing the following information at the time of your consultation:
Your referral card.
A list of medical conditions and medications you are currently taking.
Your dental insurance card and subscriber number
Any x-ray that you may have been given by your referring dentist. We will be taking a limited number of radiographs for diagnostic and documentation purpose. Our offices are equipped with the latest digital radiography which reduces the radiation by at least 90%.
IMPORTANT:
All patients under the age of 18 must be accompanied by a parent or legal guardian at the time of consultation.
Please alert the office if you have a medical condition that may be a concern prior to your treatment (i.e. diabetes, high blood pressure, artificial joint or heart valves).
Patient Forms
PATIENT APPLICATION
BP MICROENDO – CONSENT FORM
NOTICE OF PRIVACY PRACTICES
ACKNOWLEDGEMENT OF RECEIPT OF NOTICE OF PRIVACY PRACTICES
Financial Policy
As a specialty practice unlike your general dentist, we may only see you once or twice as our patient. We provide the best care at the most reasonable cost to our patients, therefore payment is due at the time service is rendered unless other arrangements have been made in advance. For your convenience, we accept Cash, Personal Check, Visa, MasterCard, American Express, Discover, and Care Credit.

As a courtesy, if you have dental insurance we will verify your coverage, bill your carrier, provide documentation, claim forms, radiographs, treatment narratives, and accept assignment of benefits. You will need to pay your estimated co-payment at the completion of the treatment. Our office manager is an expert in dental insurance and will work hard to maximize your benefits.

Please remember your are fully responsible for all fees charged by this office regardless of your insurance coverage.